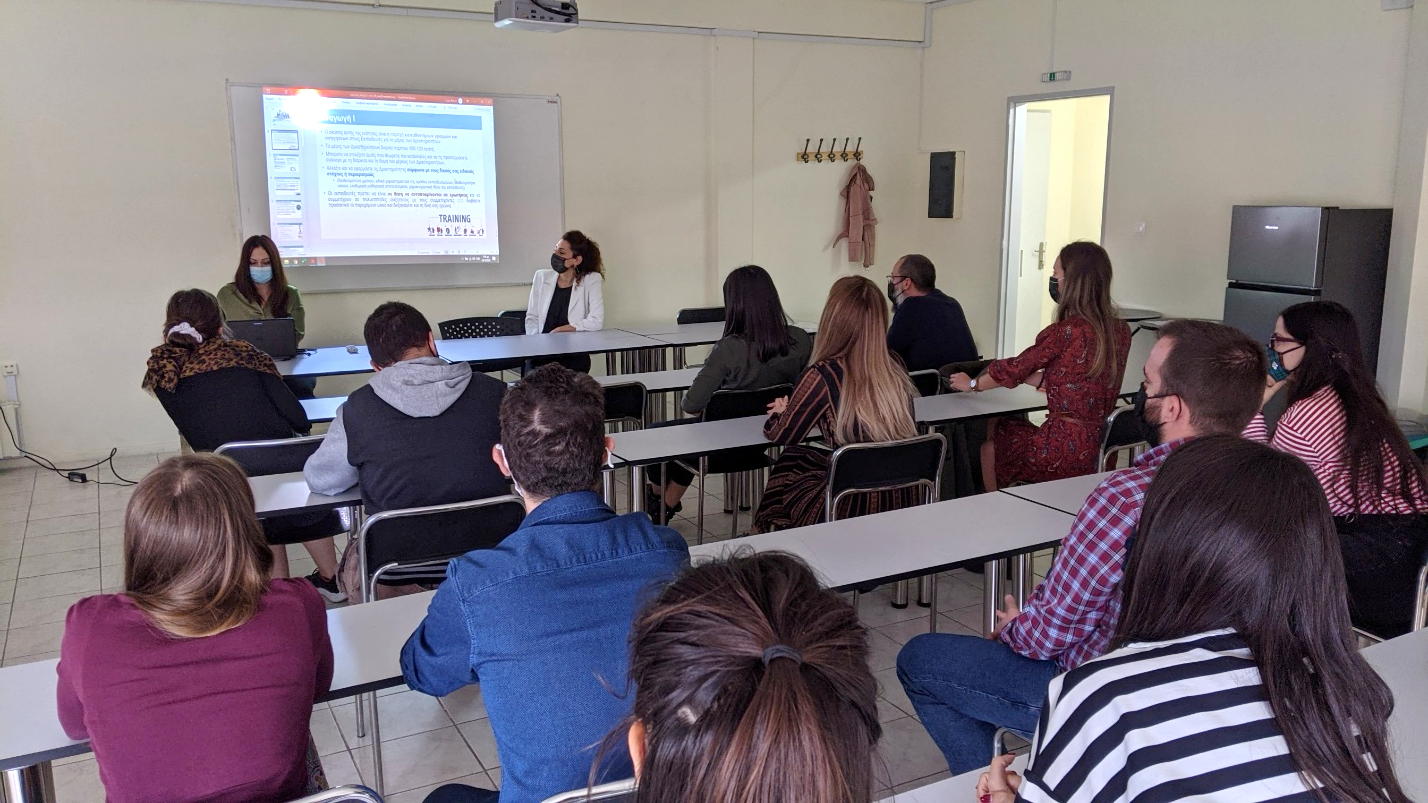 Pilot Training Activity by EUROTraining Educational Organisation
Pilot Training Activity by EUROTraining Educational Organisation
In the framework of implementing the LearnGen project activities Eurotraining Educational Organisation organised an event in order to proceed the pilot testing of the training material. It took place face-to-face on the 14th and 18th of October 2021 in Athens, Greece. The event was held at the headquarters of EUROTraining Educational Organization with twenty-one participants. More specifically, there were eight vet professionals, seven business managers and six HR specialists. All these professionals are very active and experienced in their field and always aspire to improve their skills and competencies. All participants showed great interest and were eager to participate actively in both workshops. The duration of each workshop was 3 hours, from 2 pm to 5 pm on both days.
Main target of the workshops was to ensure the interaction among the participants. To enhance this aspect during the event were utilized presentations and videos while all participants had the opportunity to complement their knowledge and be involved in group activities. In addition, each workshop included a Q&A session, which encouraged the discussion and the exchange of diverse options, experiences and best practices.
All participants seemed to understand the main concepts presented while they also had the opportunity to reflect on their real intergenerational learning needs at the workplace throughout the workshop. Although the first part of the workshop was more introductory for the participants and also focused on theoretical aspects, the second part was devoted to development of skills participants will need in order to actually benefit from the training and implement intergenerational learning in their everyday work life.
Proof of the workshops' success was that most participants also expressed their wish to participate in similar trainings in the future and showed great interest in the project's activities.